Suicide prevention resource to be launched in 2016
The Rev. Nancy Bruyere and her granddaughter, Ariana Dorie, at Sacred Circle 2015. Photo: Anglican Video
---
A new initiative that will provide Indigenous clergy with resources to help fight what has been called an epidemic of suicides in some Indigenous communities will be launched in time for Lent, according to the Rev. Nancy Bruyere, the Anglican Church of Canada's suicide prevention co-ordinator for western Canada and the Arctic.
"We're hoping and praying that it will help our communities—that people will be able to talk about why people attempt suicide, and that we can reach out to them," Bruyere said. "If there's no one else for someone who is thinking about suicide, or feeling suicidal…we're here to help."
The resource includes a booklet containing practical information about how activities such as prayer walks, sharing circles, music and sports can be used to prevent suicide and foster healing, and a DVD featuring discussions of the suicide crisis and personal stories of survival and healing from Indigenous Anglican leaders. Bruyere said the resources will be distributed to Indigenous Anglican churches across Canada and in parts of the United States as well.
Bruyere, herself a survivor of two suicide attempts as a young woman, said it is important that Indigenous people see the church as a place they can go to for help.
"I'm hoping…that we can help people, and that people will know that the Anglican church is a safe place for our people," she said, explaining that coming to faith was a pivotal part of her own journey toward healing.
The Centre for Suicide Prevention, a branch of the Canadian Mental Health Association, reported in 2013 that suicide and self-inflicted injuries were the leading cause of death for First Nations youth and adults up to the age of 44. While the suicide epidemic in some reserve communities—northern Ontario's Pikangikum reserve, for example—has garnered substantial media coverage, Bruyere noted that it is also a serious problem for Indigenous people living in urban contexts. Shortly before speaking with the Anglican Journal, she had learned from Bishop Lydia Mamakwa, of the Spiritual Ministry of Mishamikoweesh, of a young woman from Kingfisher Lake, Ont., who had taken her own life while attending school in London, Ont.
"A lot of our people move into the city because of [better access to healthcare and employment], and sometimes they just don't know where to turn to—they have that fear of reaching out," said Bruyere. While cities often have resources available to help people who are considering suicide, making sure people are connected to them is important, she added. A larger number of Indigenous clergy who have the proper resources and training could make a huge difference, she added. "We're starting to have many [Indigenous] Anglican clergy, and I've noticed that our people will turn to us first," she said. "I'm hoping that this resource program will help our people in the cities across Canada."
Back to Top
About the Author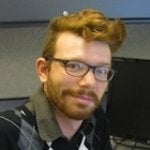 André Forget joined the Anglican Journal in 2014 as staff writer and social media lead. He also serves as managing editor of Whether Magazine, and his writing has appeared in The Dalhousie Review, The Winnipeg Review, and the Town Crier.