Sacred Circle elects new members to ACIP

Provincial caucus of Rupert's Land prepares to elect new members to the Anglican Council of Indigenous Peoples (ACIP). Photo: André Forget

---
Port Elgin, Ont.
On August 21, the provincial caucuses of the eighth National Anglican Sacred Circle appointed four new members to the Anglican Council of Indigenous Peoples (ACIP), and reappointed four members currently serving.
From the ecclesiastical province of Canada, Cheyenne Vachom of the diocese of Quebec was elected to join Ruby Sandy-Robinson of the diocese of Quebec.
Dorothy Russell-Patterson of the diocese of Huron was elected to join Caroline Chum of the diocese of Moosonee in representing the province of Ontario.
The Rev. Nancy Bruyere of the Spiritual Ministry of Mishamikoweesh will be the new representative of the province of Rupert's Land alongside returning representative the Rev. Larry Beardy, also of Mishamikoweesh.
The province of British Columbia and the Yukon chose John Haugen from the Anglican Parishes of the Central Interior as its new representative and Willard Martin of the diocese of Caledonia as a returning representative.
While Canon 22, which governs the national Indigenous ministry, does not require that one representative from each province be re-elected at each Sacred Circle, National Indigenous Anglican Bishop Mark MacDonald encouraged provinces to adopt this practice to ensure continuity.
As national Indigenous bishop, MacDonald is also required to appoint three further members to ACIP—one youth, one elder and one member at large—and ACIP itself has the right to appoint further members as it chooses, which MacDonald encouraged the representatives to exercise.
"I hope that ACIP will meet to consider adding new members," he said, "and I will consider my own three appointments once I see who has been chosen."
Back to Top
About the Author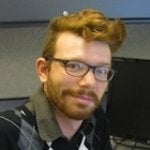 André Forget joined the Anglican Journal in 2014 as staff writer and social media lead. He also serves as managing editor of Whether Magazine, and his writing has appeared in The Dalhousie Review, The Winnipeg Review, and the Town Crier.