Country music draws worshippers to St. Augustine, Danville

Danville youth perform a Christmas pageant during the December 4 gospel hour at St. Augustine's Anglican Church. Photo: Linda Hoy
---
On an average Sunday, attendance at St. Augustine's Anglican Church in the small town of Danville, in Quebec's Eastern Townships, will barely crack double digits.
But when, four times a year, the regular service is replaced by a gospel hour, it's a different story. The most recent one, held at the beginning of December, brought around 100 people to church.
"The gospel hour, I do my very best to make it personal, and to make it that God isn't something you read about in the Bible—he's at work today," says Mastine, a lay reader for the deanery of St. Francis, who usually leads services in Danville.
Mastine believes that major cultural changes that have occurred in Canadian society over the past two generations have left many feeling that traditional Anglican services are overly formal and hierarchical.
"We translate the Bible into different languages to make it comfortable for people," she says, "so we should do the same with other aspects of the service."
---
Marilyn Mastine believes the gospel hour provides a more "comfortable" form of worship for many members of her community.​ Photo: André Forget
---
While Anglicans at the nearby university town of Lennoxville have an Evensong service that draws people looking to connect with a particular tradition of Anglican worship, Mastine's community worships in a different idiom.

"Here, we grew up with country music. We didn't grow up with an organ," she says. "We do things that are easier to sing…my goal is to make church comfortable for people."

Mastine has compiled a booklet of songs her community is familiar with, many of which would likely be recognized with a smile by rural Anglicans across the country, such as "Wings of the Dove" and "A Closer Walk With You."

But the gospel hour is not simply an opportunity to sing. Mastine also delivers a message—though it, too, is designed to meet people where they are.

"It's a testimonial," she says. "It's about God at work in people's lives; he's still alive and working and attainable."

Back to Top
About the Author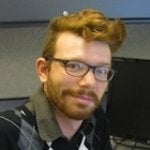 André Forget joined the Anglican Journal in 2014 as staff writer and social media lead. He also serves as managing editor of Whether Magazine, and his writing has appeared in The Dalhousie Review, The Winnipeg Review, and the Town Crier.