Bishops plan February meeting to discuss marriage canon

Archbishop John Privett, a member of the Commission on the Marriage Canon, presents a section of the report to Council of General Synod. Photo: André Forget
---
At their autumn meeting in Niagara Falls, Ont., members of the House of Bishops agreed to convene a special meeting from February 23-26 to discuss the report of the Commission on the Marriage Canon.
In a communiqué released October 26, the bishops said this meeting would "pay particular attention to the theology of marriage, the nature of episcopacy, and the synod's legislative process" and "wrestle with how to honour our roles as guardians of the Church's faith and discipline and signs of unity both locally and universally."
The question of legislative process—how General Synod 2016 will approach the divisive vote on whether or not to allow same-sex marriage—has raised some anxiety among bishops, and was brought up in the communiqué.
"We are concerned that parliamentary procedure may not be the most helpful way to discern the mind of the Church, or of the Spirit, in this matter," it stated. "We would ask those in charge of designing the process whereby the draft resolution comes to the floor…to consider ways in which trust and understanding can be deepened and promoted."
Archbishop Fred Hiltz, primate of the Anglican Church of Canada, said that no concrete recommendations have yet been made as to how this might happen, but many bishops pointed to the more conversational, less adversarial process used at General Synod 2010 as a helpful model.
"Across the board, everybody says [that] no matter where they are on the theological spectrum…'that was a good process, that was a good synod, it was a good outcome, and we all emerged from that synod with a much greater sense of peace with one another even in the face of our real differences,'" Hiltz noted.
Whether or not a similar process will be possible in 2016 remains to be seen—General Synod 2010 was not faced with a resolution on which it had to vote, and this will not be the case next summer—but through its communiqué, the House of Bishops has put its support behind efforts to craft a less antagonistic approach.
As Bishop Barbara Andrews of the Anglican Parishes of the Central Interior noted, "it is going to cause deep pain to everybody in the church if it goes to a vote. Because we never win with yes/no votes on important things like this."
Back to Top
About the Author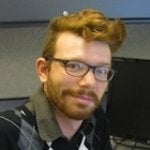 André Forget joined the Anglican Journal in 2014 as staff writer and social media lead. He also serves as managing editor of Whether Magazine, and his writing has appeared in The Dalhousie Review, The Winnipeg Review, and the Town Crier.