Métis social justice advocate receives Order of Canada
Irene Fraser, recently appointed a member of the Order of Canada, has spent many years advocating on behalf of Indigenous people. Photo: Supplied
---
Earlier this month, long-time Indigenous rights leader Irene Fraser was recognized for her many years of work by investiture into the Order of Canada.
"I know it sounds trite," she said, laughing, in an interview with the Anglican Journal, "but there are so many wonderful people behind me who deserved as much recognition, or more, than I did. But it was certainly something that I was honoured to receive."
Her recipient citation, issued by the governor general's office, lists among her accomplishments her work with the John Howard Society and the National Parole Board and with "government commissions and the boards of many social service organizations," but it is for her work as an advocate for Indigenous Canadians and with the Indian residential school claims process that she is most well known, and of which she is most proud.
"It was wonderful work to be able to do—the kind of work that gave you the feeling that it had the potential to make a difference in the lives of the aboriginal people who were coming to the hearings," said Fraser.
A member of the Métis nation, Fraser worked hard during the Indian residential schools claims process to ensure that adjudicators were trained to be sensitive and respectful in their dealings with claimants. This included ensuring that claimants were allowed to smudge beforehand if they so desired, had access to interpreters and were provided with support during the process.
Fraser had a personal connection to the work as well—her father attended a residential school. "Some of the issues that I heard about when I was reading some of the decisions that came in, or when I was at the hearings, certainly gave a much more in-depth understanding of my father and how it is that we had grown up," she said.
Fraser, who was confirmed as an Anglican and who worked with the national church in the late 1980s and early 1990s, said she was "really proud" of the role that the Anglican Church of Canada and the United Church of Canada played in the claims process.
"The Anglican Church and the United Church just stood out at hearings. I was at many hearings, and every time one of the representatives from those two churches spoke, it gave a really healing piece to the claimants," she said. "It gave a very warm feeling to the hearing itself."
The Order of Canada is awarded based on nominations and "recognizes outstanding achievement, dedication to the community and service to the nation…[and] recognizes people in all sectors of Canadian society." Since its inception in 1967, over 6,000 Canadians have received it.
Back to Top
About the Author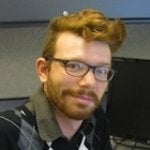 André Forget joined the Anglican Journal in 2014 as staff writer and social media lead. He also serves as managing editor of Whether Magazine, and his writing has appeared in The Dalhousie Review, The Winnipeg Review, and the Town Crier.